"When Doug Ferony sings, his warm voice, high musicianship, enthusiasm, and sincerity make the music he performs infectious and joyful, even when he is interpreting a touching ballad. It is always obvious that he loves timeless standards and has the voice and phrasing to make them sound fresh and relevant. While he makes no secret of his love for the singing of Frank Sinatra, Tony Bennett, Dean Martin and Bobby Darin, he does not feel compelled to merely copy his predecessors and instead displays a sound of his own within the tradition of first-class singing.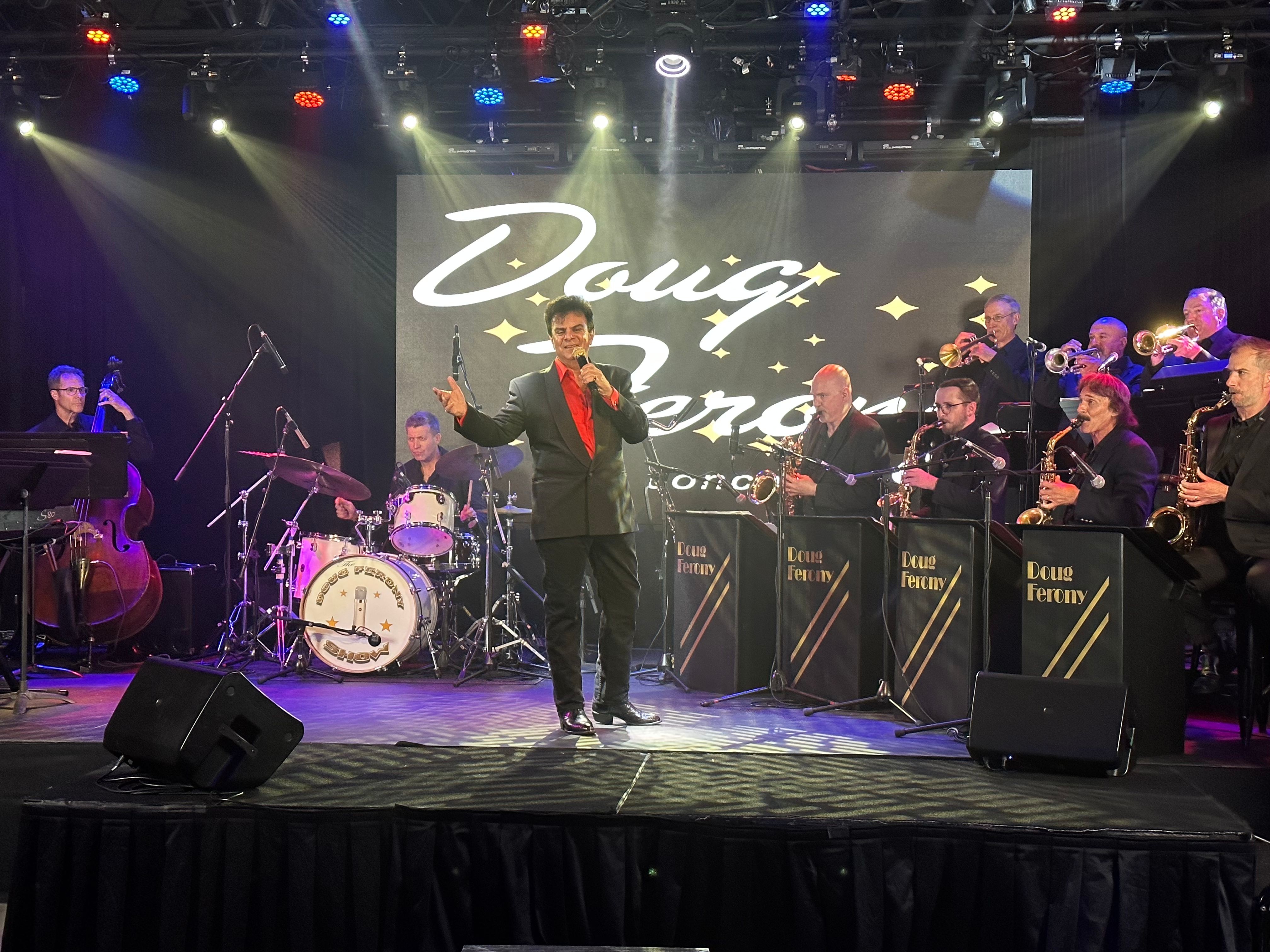 His career has included a variety of accomplishments. When I was very young,, remembers Doug, my parents played Frank Sinatra, Andy Williams, Tony Bennett and Dean Martin records around the house in addition to Rosemary Clooney and Ella Fitzgerald. I remember being very impressed by Frank Sinatra at an early age. While growing up, he played drums for a time, inspired by Buddy Rich. However by the time Doug was in high school, he knew that he wanted to pursue a career in singing.
​
In 1985, Doug Ferony moved to Los Angeles where he studied voice with Howard Austin and started gigging. He also went to acting school and began working in films. Through the years he has appeared in many major motion pictures including Back To School, GoodFellas, Spiderman II, and The Brave One in addition to such television series as Law & Order and The Sopranos. But singing before audiences has been his main love. Doug spent much of the 1990s in New York and fondly remembers performing three nights a week with a trio at the World Trade Center during 1995-96, singing regularly at the Supper Club with his big band, and with a piano duo at Tavern On The Green. Doug currently performs all over the country including at supper clubs, casinos, racetracks, cruises and concerts, and he recently worked a show at the Paramount Center for the Arts with veteran singer Al Martino. Some of Doug's performances include the Westchester Country Club, Empire City/Yonkers Raceway, the C-Note Jazz Club, The Arthur Ashe US Open, and on the Las Vegas Strip at the Monte Carlo Hotel and Casino. 
Doug has many popular recordings such as I'm In Love With A Girl (title track featured in the film, "Mr. Vincent), This One's For You, Time After Time, It's Christmas, I Ain't Got You, and America's Greatest Songs. Lovers is intimate and thoughtful, says Doug. I wanted this to be a nice easy-listening candle-lit romantic CD. I've recorded a lot of uptempo swing in the past so this is a change of pace."
​
"What I enjoy most about standards and swing is that I can understand and relate to the lyrics. I pride myself in doing justice to lyrics and I try to bring a lot of passion and fun to the music". Doug Ferony succeeds on all levels throughout Lovers, making the classic songs and vintage lyrics sound as if they were written specifically for him to communicate to today's listeners.
​
~ Scott Yanow
Author of ten jazz books including The Jazz Singers, Swing, Trumpet Kings, Jazz On Film, and Jazz On Record 1917-76

-----------------------------------------------------------------------